Shopping Cart
Your Cart is Empty
There was an error with PayPal
Click here to try again
Thank you for your business!
You should be receiving an order confirmation from Paypal shortly.
Exit Shopping Cart
An oasis for readers, writers, and thinkers
| | |
| --- | --- |
| Posted on February 19, 2013 at 2:52 PM | |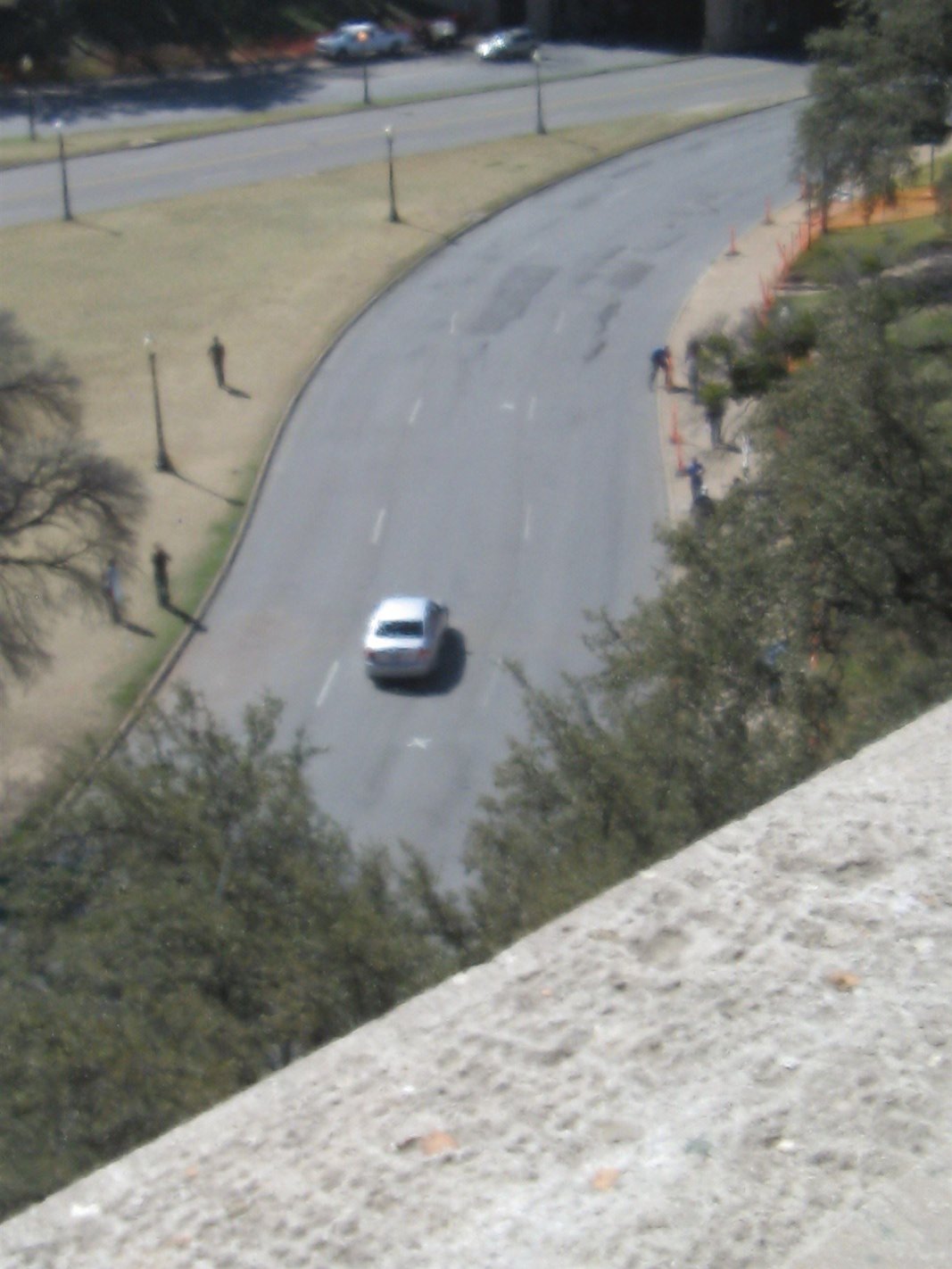 The last stop before the airport on our trip home from Texas was The Sixth Floor in Dallas. This museum is located in what was once known as the Texas School Book Depository. It is now a museum about the John F. Kennedy assassination. It's a sobering reminder that almost fifty years have passed since that day.
This shot was taken from the floor just above Lee Harvey Oswald's sniper nest. Note I do not say "alleged sniper nest." Vincent Bugliosi's book Reclaiming History has pretty well demolished a legion of conspiracy theory books and leaves no reasonable doubt that Oswald was shooting from this position.
The car has just passed the spot where one bullet hit JFK in the throat and passed through him to strike John Connelly. It corresponds to roughly frames 210-215 in the Zapruder film of the assassination. Another "X" in the pavement ahead marks where the President's car was when the fatal head shot struck him. As one writer of the time remarked, this has now taken its place with Ford's Theater in the history of our nation. We might also add the Lorraine Motel and the Ambassador Hotel pantry for good measure. I guess we can consider ourselves fortunate that we don't have to add "the Washington Hilton Hotel" to this list.
I'm not making the argument that John F. Kennedy was a great President. Yet standing at this location makes one wonder what our nation might have been spared in the years to come if Oswald's aim hadn't been so good. A sobering thought for a dreary day . . .

Categories: American Society
/