Shopping Cart
Your Cart is Empty
There was an error with PayPal
Click here to try again
Thank you for your business!
You should be receiving an order confirmation from Paypal shortly.
Exit Shopping Cart
An oasis for readers, writers, and thinkers
| | |
| --- | --- |
| Posted on September 12, 2014 at 3:25 PM | |
We always remember "the day of," don't we? In my parents' generation, there were the obvious dates - December 7, 1941 being the perhaps the first . Perhaps more significant are those more personal - wedding days, the birth of children, anniversaries, retirement parties, funerals. For my generation (I'm giving my age away), November 22, 1963 was the first great national trauma. Perhaps our children remember January 28, 1986 (Challenger disaster), but for most of them, September 11, 2001 is the one always burned into the memory circuits.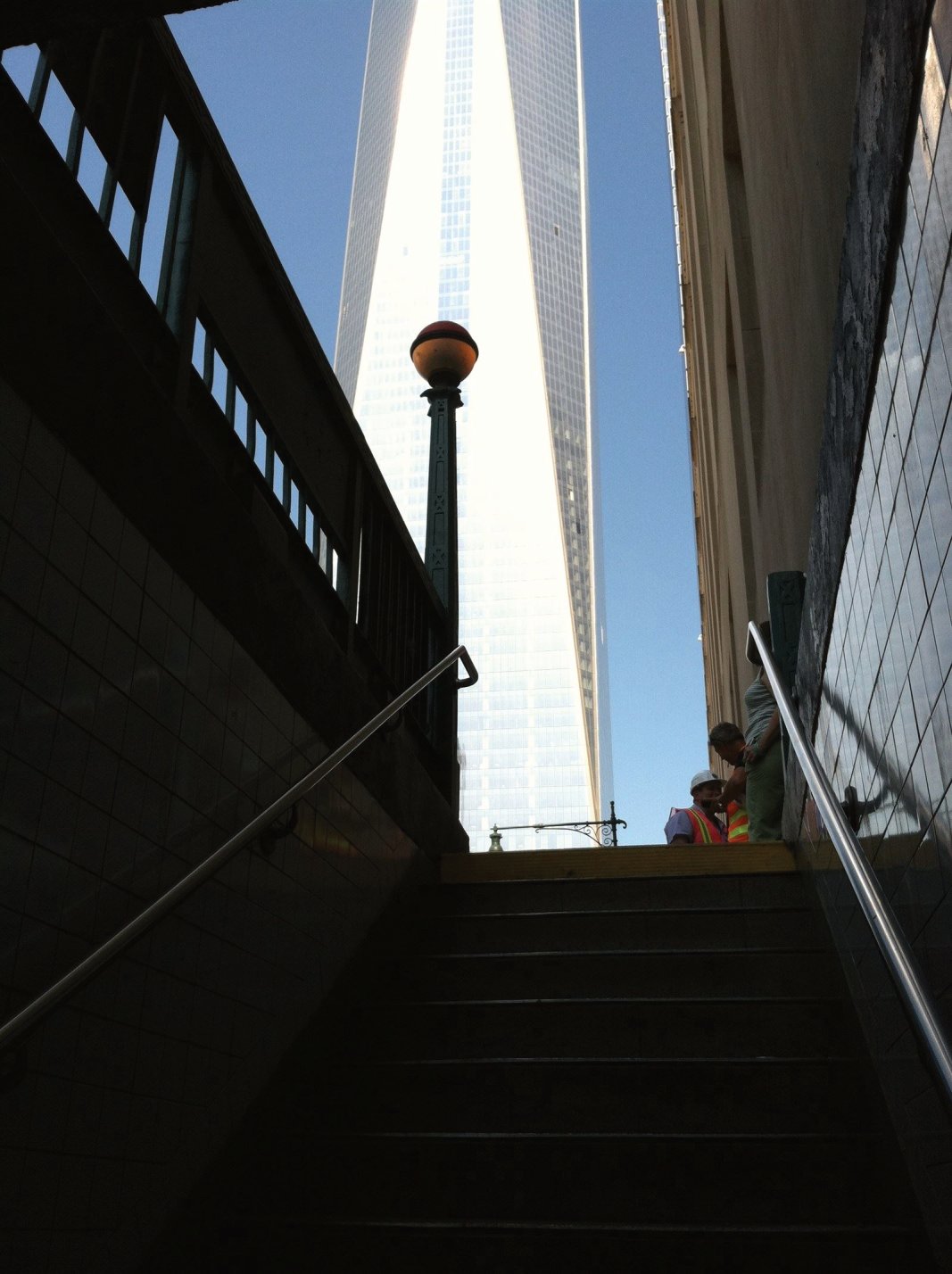 This is a shot of the new 1 World Trade Center in Manhattan, taken as my wife and I emerged from a subway station. On a fine midsummer morning, it reminded me of nothing so much as a one-finger salute to those who educated our nation about terrorism and mass murder. Of course, it took a lot of "days after" 9/11 to raise this from the rubble of the old World Trade Center, but that's the nature of all "days after." Those are the days when we live with the consequences of what happened on the "days of."




It's always easier to remember "the day of." We just had the commemorations of 9/11 and the focus was - rightly - those who lost their lives on that day of horror. In the long run, it was the things that happened on the days after that changed us more profoundly. To use one obvious example, the idea of an agency such as TSA subjecting us to intrusive searches of our bags and our persons would have seemed inconceivable before 9/11. Nowadays, we're so accustomed to it, we've forgotten that it wasn't always this way.




It's the same in our ordinary lives. When my wife and I said "I do" on June 16, 1979, we weren't thinking thirty-years into the future. We were too much enraptured with the joy of being man and wife. Because our wedding was small-scale and (by today's standards) inexpensive, the reality of "the day of" slips further and further into the dim recesses of memory. We didn't hire a videographer. When we look at our wedding pictures, we're looking at another couple.




Heraclitus is famous for having said that a man never steps twice into the same river; the river has changed and so has the man. In our lives, "the day of" always remains with us. "The days after" shape the reality that we deal with every day. While we will never again step into the same river, we are different persons for having stepped once into it.




In all "the days after" of our lives, we need to remember that we bear with us always the legacies of "the days of."



Categories: American Society, Culture, Current Events

0

/