Shopping Cart
Your Cart is Empty
There was an error with PayPal
Click here to try again
Thank you for your business!
You should be receiving an order confirmation from Paypal shortly.
Exit Shopping Cart
An oasis for readers, writers, and thinkers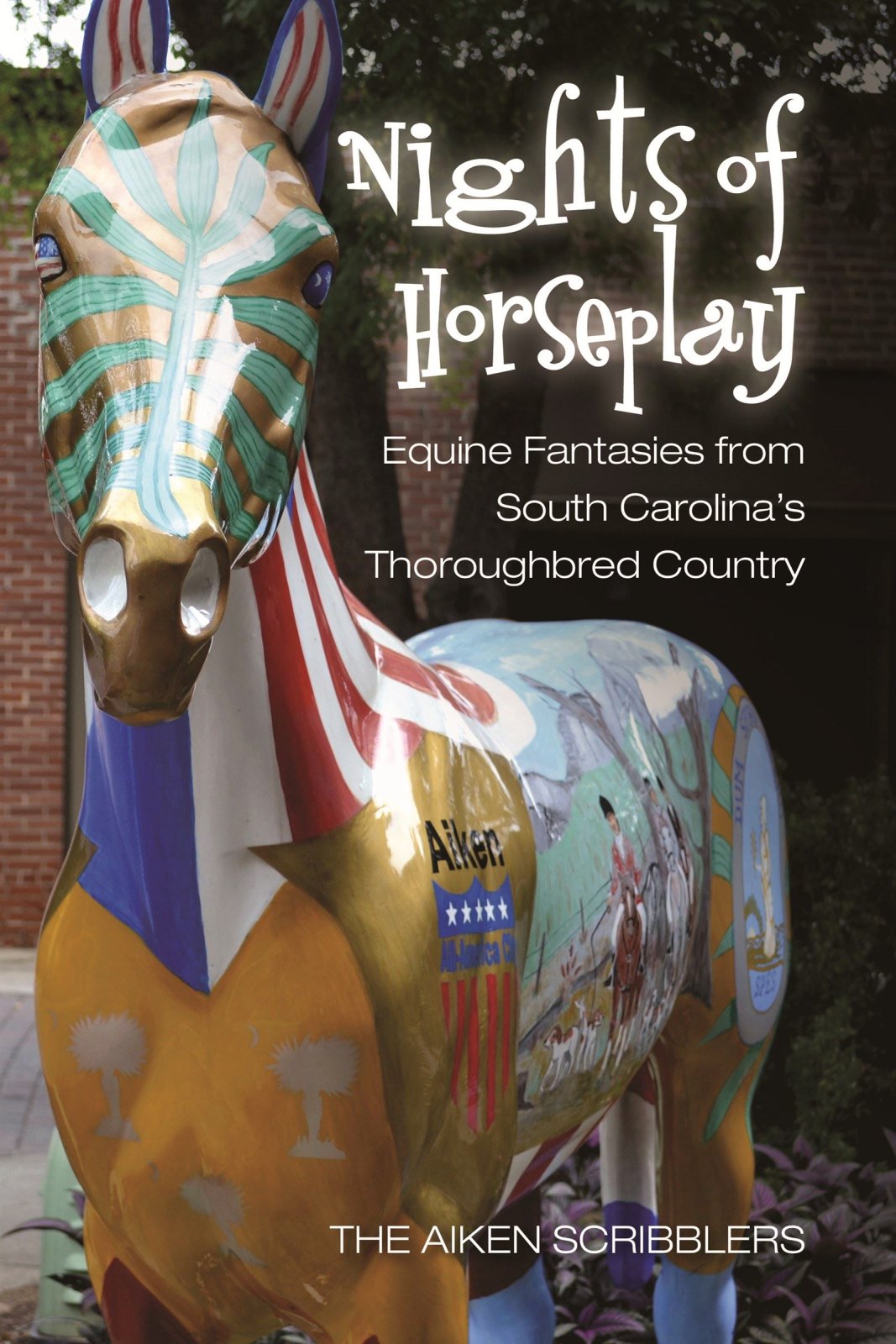 The mountain's labors are done Nights of Horseplay is now in print and available for sale.
If you would like an inscribed copy, send $ 10.00 plus sales tax (for South Carolina residents) to BLS Aiken, P.O. Box 473, Aiken, SC 29802. Shipping and handling are free for orders placed through October 15.
It's also on sale at Amazon.com and at the CreateSpace.com online store. ISBN-13 is 9780615831060.
My sincerest thanks to my fellow members of The Aiken Scribblers and all those who provided required permissions or did services for us. This is your book too.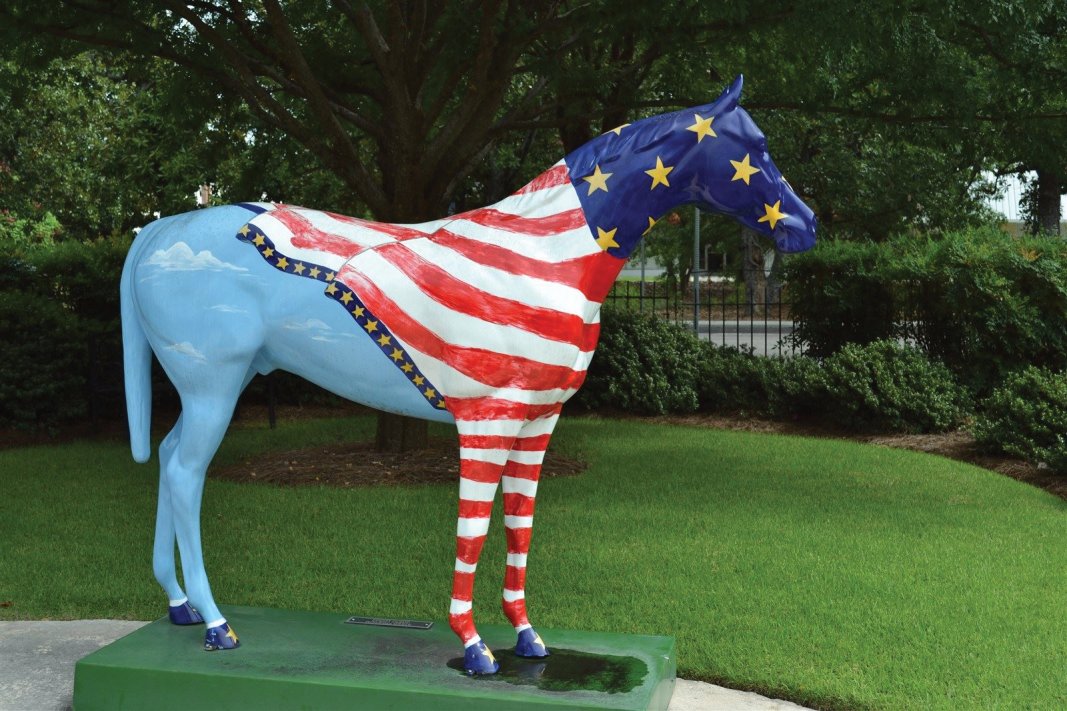 A middle-aged woman's limitations and a young man's ambitions create a combustible romantic mixture under the gaze of an equine guardian.
"Romance was out of the question. There were flirtatious boys at church but no deeper relationships resulted. Tess became bold enough to ask on of them what was wrong with her daughter. 'There's nothing wrong with her,' the young man said. 'It's just that she lives in a world of her own. She only wants to talk about horses and trains.'
That was in 1988. There were no suitors thereafter. The word had gotten around that 'the Metzger girl's a space cadet.' Angie scarcely noticed that boys no longer came to call."
Advance mail orders for Nights of Horseplay will be taken starting September 4. Copies sell at $ 10.00 each (2 for $ 18.00), plus 7% sales tax (South Carolina residents). Orders placed before September 29, 2013 will receive free shipping.  Order from : BLS Aiken LLC, PO Box 473, Aiken, SC 29802.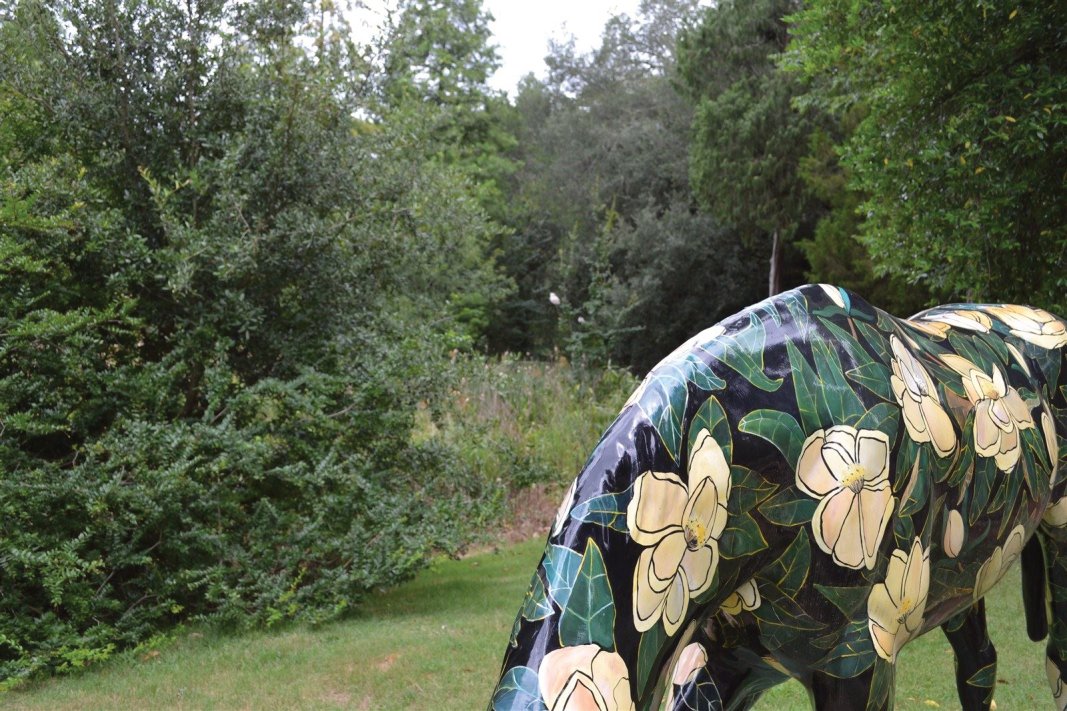 A one-sided conversation with a horse gives a runaway bride the courage to redefine herself.
"It was true. She felt guilty for leaving David at the altar because it was rude and embarrassing, not because she actually loved him and wanted to marry him. She blanched at the ramifications of that. David Emerson was perfect in every way.
What's wrong with me that I can't love a man like him?
She looked up at the horse. 'My fiancee's a lawyer, Marie. David's wonderful. He's going to be a partner by the time he's thirty. He's smart, ambitious and driven. He's thoughtful and kind and organized. He plans everything. No flying by the seat of your pants with this guy.' Maggie gave a half-hearted laugh that she didn't feel."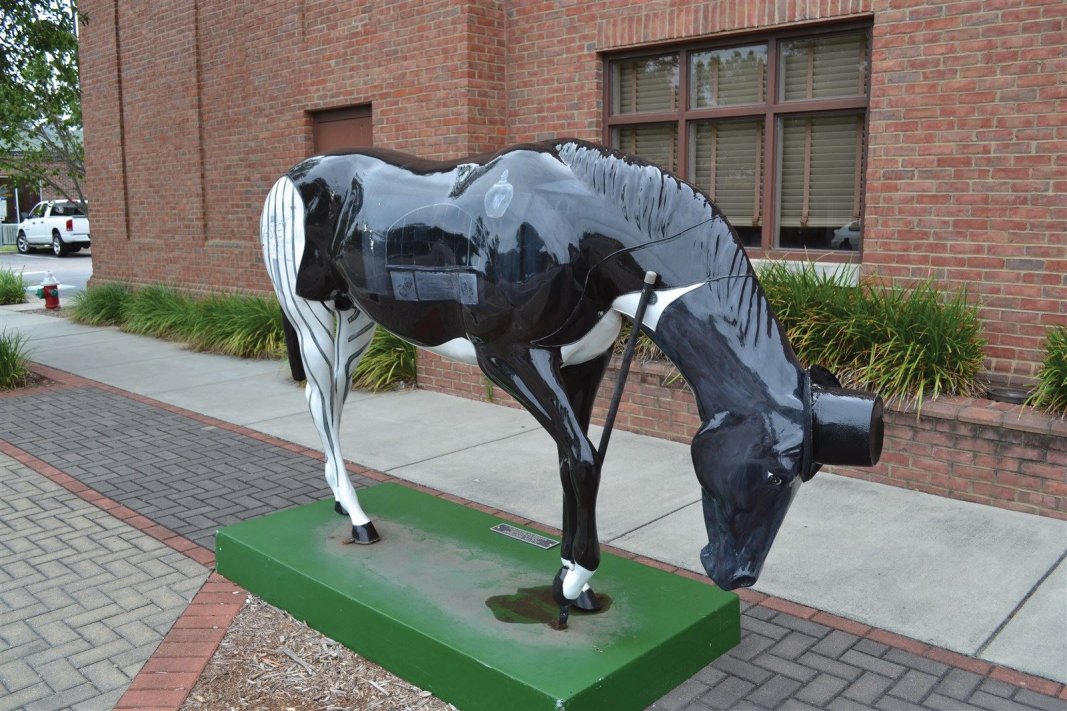 An international celebrity's comeuppance becomes the fulfillment of a frail child's dreams.
"Though performers typically look outward at their audience, surprisingly Dustin's face points to the ground,as if his luck - like that of his celebrity counterpart Dustin Hoffman - has run out.
"I'm here in Aiken to produce and tell his story. Ladies and Gentlemen, Dustin Hoofman has entered another dimension, a dimension not only of sight and sound, but of mind. It's the dimension we call imagination. You're moving into a land of both shadow and substance, of things and ideas."
"Tales of Hoofman" - just another reason to get your copy of Nights of Horseplay. You can order advance copies directly from BLS Aiken, LLC, from September 1.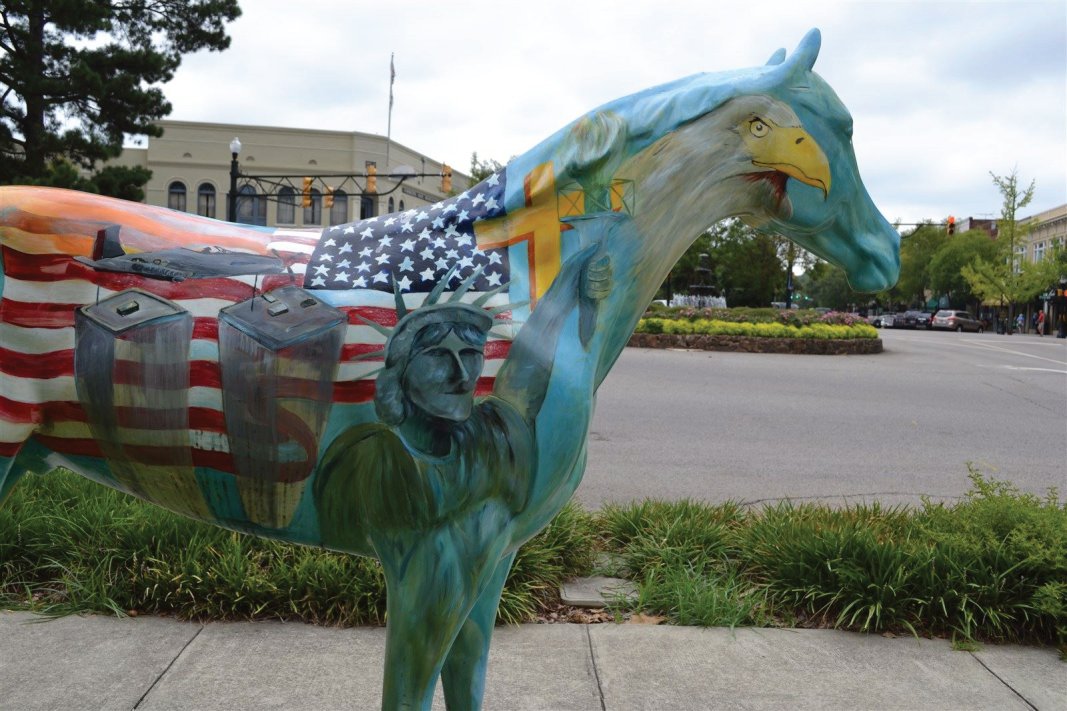 Two amateurish kidnappers get more than they bargained for when a posse of horses turn into sleuths.
"Patriot charged. 'Now!' All four horses burst into the clearing just as the gunshot cracked the night air. Reggie's pained howl drowned out Creele's surprised oaths hurled at the intruders, but by the time Reggie dropped to the pine straw, Creele was already zooming up the overgrown trail.
'He's getting away! We should chase him! We can catch him!" Wordy pranced in place at the edge of the trail leading out."
"Exit, Stage Left" is yet another of the flavor-of-life-in Aiken stories in Nights of Horseplay, coming at the end of September from CreateSpace.com. Reserve your copy starting September 1.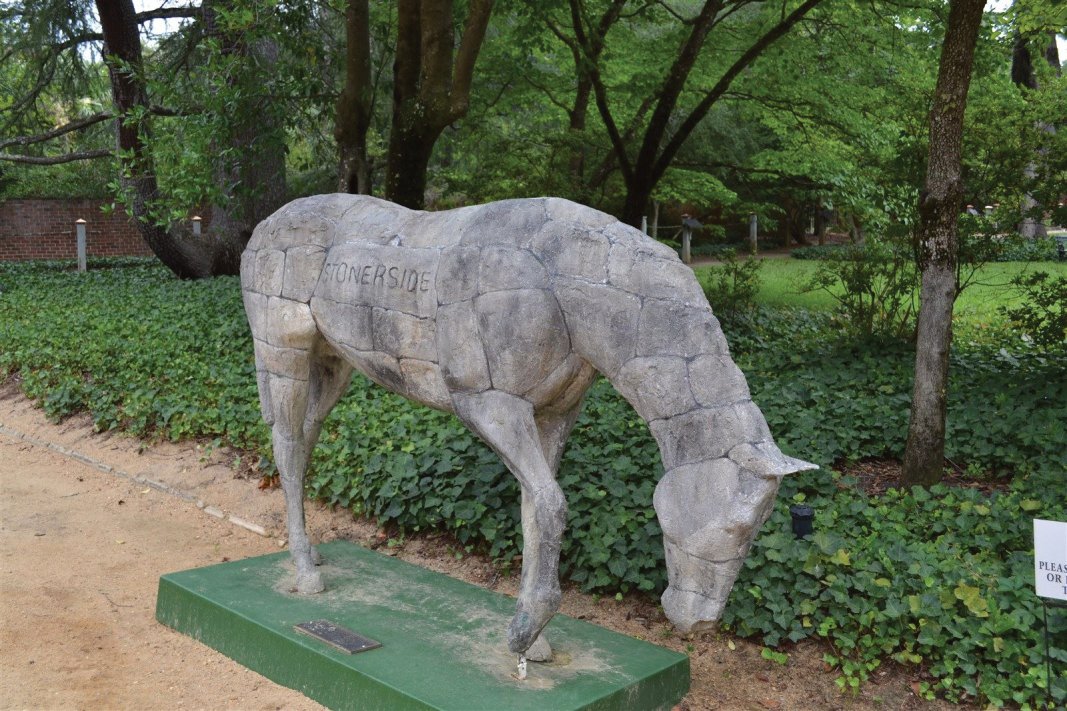 An equine love story heals a mini-Civil War between a family of Yankees and a clan of rebels.
"Stonerside was on a roll now. 'The war didn't last much longer, and I found my way back to my home place south of Aiken. Everyone was really glad to see me; they thought I'd been killed in the war. I could see a lot of new horses had come to the farm since I'd left to fight the graycoats. It wasn't until the following morning, however, that I saw her. I couldn't believe it. The filly! The one I'd fallen in love with after the battle in Aiken. When I began to gallop off toward the fence that separated our pastures, though, my father called me back.
'Son,' he said, 'stay away from those horses over there. They're Northern horses and - you know - not our kind.'"
Nights of Horseplay - coming September from BLS Aiken.

The arrival of a truckload of horse statues knocks the stuffiness out of an overbearing homeowners association.
"That was the last time I saw the remaining statues in Mr. Elliott's driveway. Sunday afternoon I rode my bike with Andy and almost crashed into him as we glided past Wanda's front yard. At the edge of her lawn stood the statue Patriotism parallel to the horse Regions Spirit of Aiken in Hazel's yard, with a gigantic hammock stretched between them. What was weirder yet was the Wanda and Hazel were sitting in the hammock, laughing at something they were pointing to in a magazine."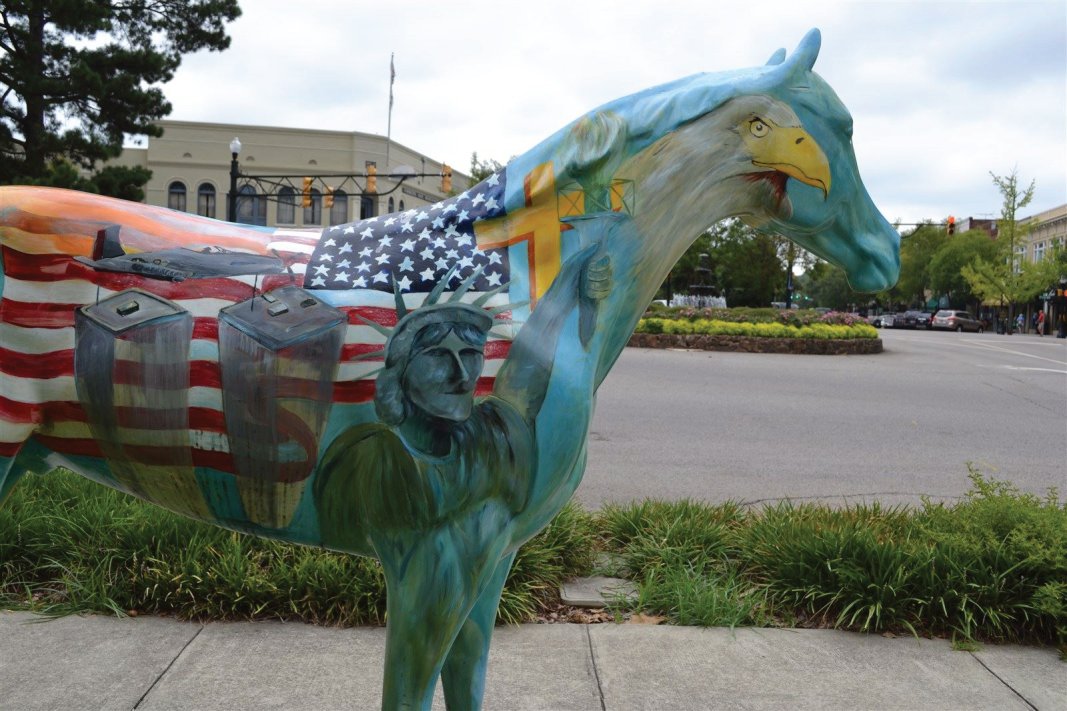 "In all my eleven years I never thought I would see what I saw that day. Hazel was laughing. Wanda was having fun. And they weren't policing anybody or hollering orders through a yellow bullhorn."
Sweet Brew and a Cherry Cane: Just the mix to turn a gloomy day bright or to make even a misanthrope glad to be alive.
Nights of Horseplay: Coming from BLS Aiken, LLC in September.

A woman harbors a festering resentment of her aged mother's demands - until a long-departed ancestor comes calling.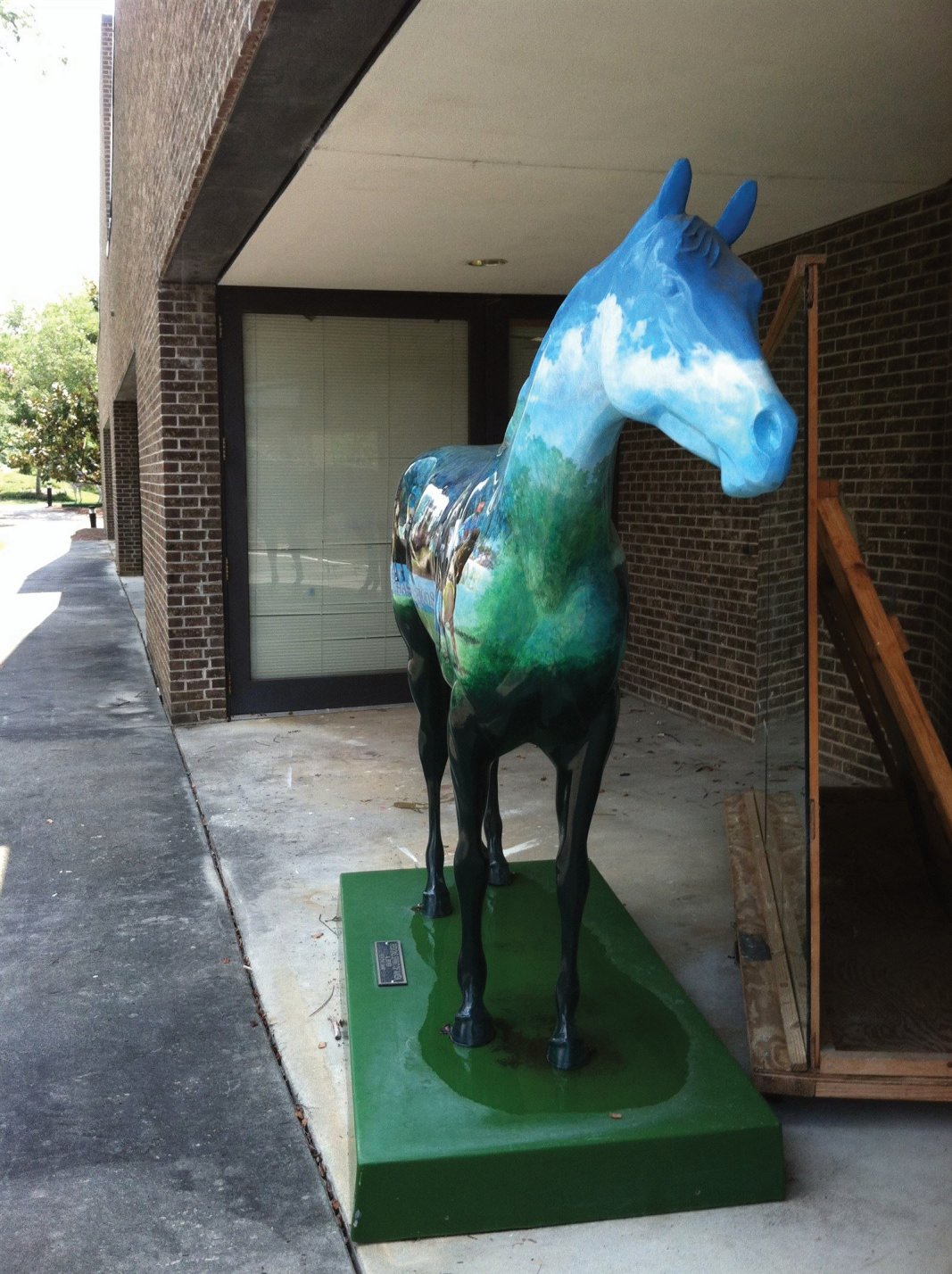 Sheeplishly, I shuffled to her side. When I saw her small, balled-up form, I was dumbfounded. Before me was a curly-headed five-year-old version of my mother. Her sweet brow was furrowed as she sucked furiously on her tiny thumb. Then her lips trembled, and she whimpered in her little girl's voice as a tear escaped her eye. A serrated dagger ripped into my chest.
It was then I was struck by a horrific thought. I struggled to speak to the spirit of m y great-great-grandfather. "Are you here to take her?" I whispered. "Please, please don't take her."
Nights of Horseplay coming from CreateSpace.com in September. Follow www.stevethewriter.com/nights-of-horseplay for ordering information.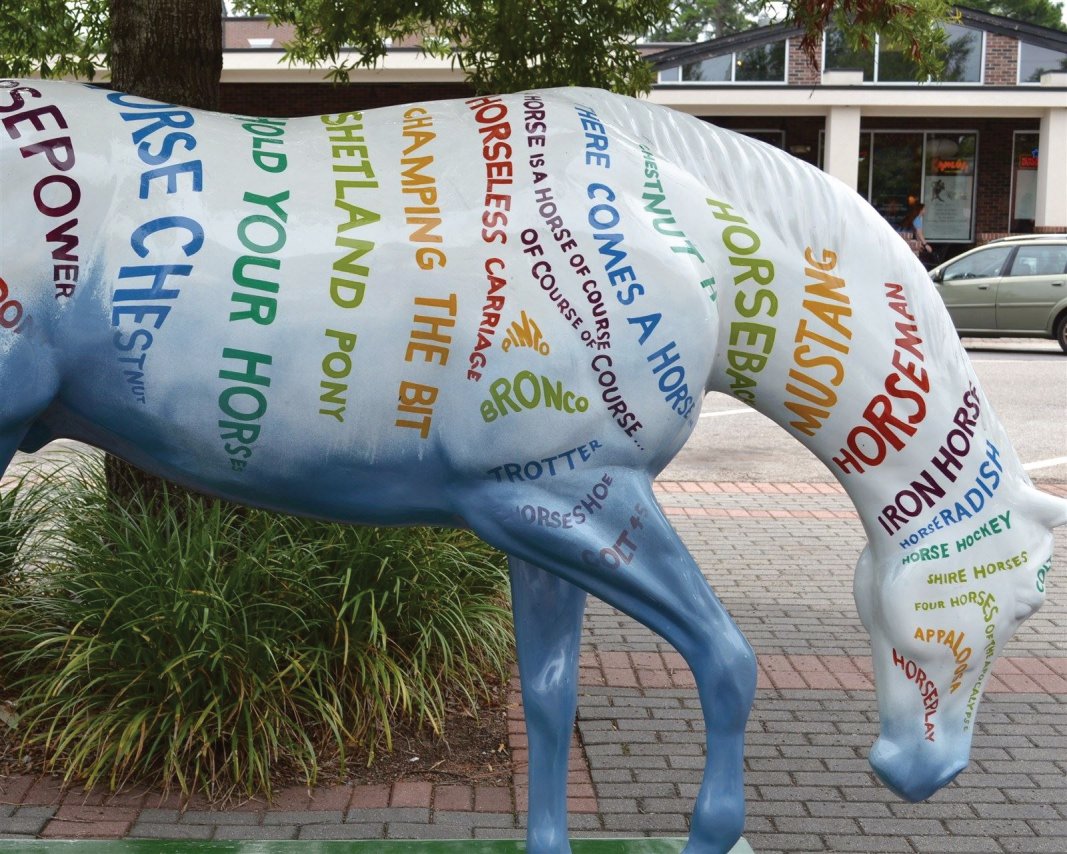 A girl's flight from home in search of a dream ends in a dreamy encounter with a horse on a city street.
"Evelyn felt tears starting to sting her eyes, mostly because she knew he was right. Her mother wouldn't stand for this impractical nonsense . . . Evenlyn saw clearly what she had to do. She would need to prove herself to her mother and brother. Evelyn decided to run away to become a great actress."
Nights of Horseplay will hit the streets in late September, 2013. Catch our video trailer
here

"Every man his own historian" was the title of a famous address given by Carl Becker, president of the American Historical Association, on a day now all but lost to memory. A few years ago, I made the preposterous leap of faith that, if every man could be his own historian, every man (or every woman) could be his own editor and publisher. The result is the now-almost-ready-for-print anthology titled Nights of Horseplay. Set in my hometown of Aiken, South Carolina, it's a collection of stories and poems revolving around a common theme: horse statues that come to life.
A few years ago, some civic-minded Aiken residents commissioned the creation of a set of fiberglass statues illustrating the equine culture and history of our town. Eventually artists fashioned thirty-one of these artworks, which were placed in high-visibility locations around town. Over time, many of the owners have relocated their statues to other places, but enough remain to catch the eye of visitors to our fair city. As this week is Masters' week in Augusta, we've had an exceptional number of persons remarking on the uniqueness of these creations.
A few years after the placement of the statues,  a group of writers from the local chapter of the South Carolina Writers' Workshop decided that one exceptional work of creativity deserved another. We formed an ad hoc association and have adopted the name The Aiken Scribblers. For our initial project, one member suggested that we all prepare pieces on a common theme: what happens when the statues "awaken." From a standing start in midsummer last year, we've labored over our creations, critiqued each others' work, had our pieces worked on by a professional editor, and made final revisions. The result is a collection of poems and stories that will provide outsiders a delectable literary introduction about our hometown. For those who have come to regard Aiken as home (most of us grew up somewhere else), we think it will showcase some of what's special about life here.
In this creative process, we've learned remarkable things about our horses. We've learned that they can bring peace between quarrelsome neighbors. We've learned that they are the silent sentinels protecting us from the depredations of marauding thugs. We've learned that they help children to fulfill dreams. We've learned that they help keep us anchored to our heritage.
We're proud of our creation and we think you'll find it enjoyable to read and digest. Nights of Horseplay is almost ready to go to press. We expect it to be released around Labor Day. We invite those who love reading, horses, the human-equine relationship, or life in Aiken to reserve a copy. It a reminder that, in the words of our Chamber of Commerce, "if you're lucky enough to live in Aiken, you're lucky enough." If you don't live here already, perhaps you'll decide that this is where you want to be.

/