Shopping Cart
Your Cart is Empty
There was an error with PayPal
Click here to try again
Thank you for your business!
You should be receiving an order confirmation from Paypal shortly.
Exit Shopping Cart
An oasis for readers, writers, and thinkers
"Every man his own historian" was the title of a famous address given by Carl Becker, president of the American Historical Association, on a day now all but lost to memory. A few years ago, I made the preposterous leap of faith that, if every man could be his own historian, every man (or every woman) could be his own editor and publisher. The result is the now-almost-ready-for-print anthology titled Nights of Horseplay. Set in my hometown of Aiken, South Carolina, it's a collection of stories and poems revolving around a common theme: horse statues that come to life.
A few years ago, some civic-minded Aiken residents commissioned the creation of a set of fiberglass statues illustrating the equine culture and history of our town. Eventually artists fashioned thirty-one of these artworks, which were placed in high-visibility locations around town. Over time, many of the owners have relocated their statues to other places, but enough remain to catch the eye of visitors to our fair city. As this week is Masters' week in Augusta, we've had an exceptional number of persons remarking on the uniqueness of these creations.
A few years after the placement of the statues,  a group of writers from the local chapter of the South Carolina Writers' Workshop decided that one exceptional work of creativity deserved another. We formed an ad hoc association and have adopted the name The Aiken Scribblers. For our initial project, one member suggested that we all prepare pieces on a common theme: what happens when the statues "awaken." From a standing start in midsummer last year, we've labored over our creations, critiqued each others' work, had our pieces worked on by a professional editor, and made final revisions. The result is a collection of poems and stories that will provide outsiders a delectable literary introduction about our hometown. For those who have come to regard Aiken as home (most of us grew up somewhere else), we think it will showcase some of what's special about life here.
In this creative process, we've learned remarkable things about our horses. We've learned that they can bring peace between quarrelsome neighbors. We've learned that they are the silent sentinels protecting us from the depredations of marauding thugs. We've learned that they help children to fulfill dreams. We've learned that they help keep us anchored to our heritage.
We're proud of our creation and we think you'll find it enjoyable to read and digest. Nights of Horseplay is almost ready to go to press. We expect it to be released around Labor Day. We invite those who love reading, horses, the human-equine relationship, or life in Aiken to reserve a copy. It a reminder that, in the words of our Chamber of Commerce, "if you're lucky enough to live in Aiken, you're lucky enough." If you don't live here already, perhaps you'll decide that this is where you want to be.

I was honored by the Union County (N.C.) Writers Club with a second-place award for fiction in their annual competition. This award brought the opportunity to give a dramatic reading of my short story "Winter Runway" last evening.
This club is one of many local groups that help to keep an interest in writing alive at the local level.  They are co-hosting the 5th Carolina Writers Conference on April 20, 2013. Those who are nearby might want to give this conference a visit. You can find information at www.carolinawritersconference.org.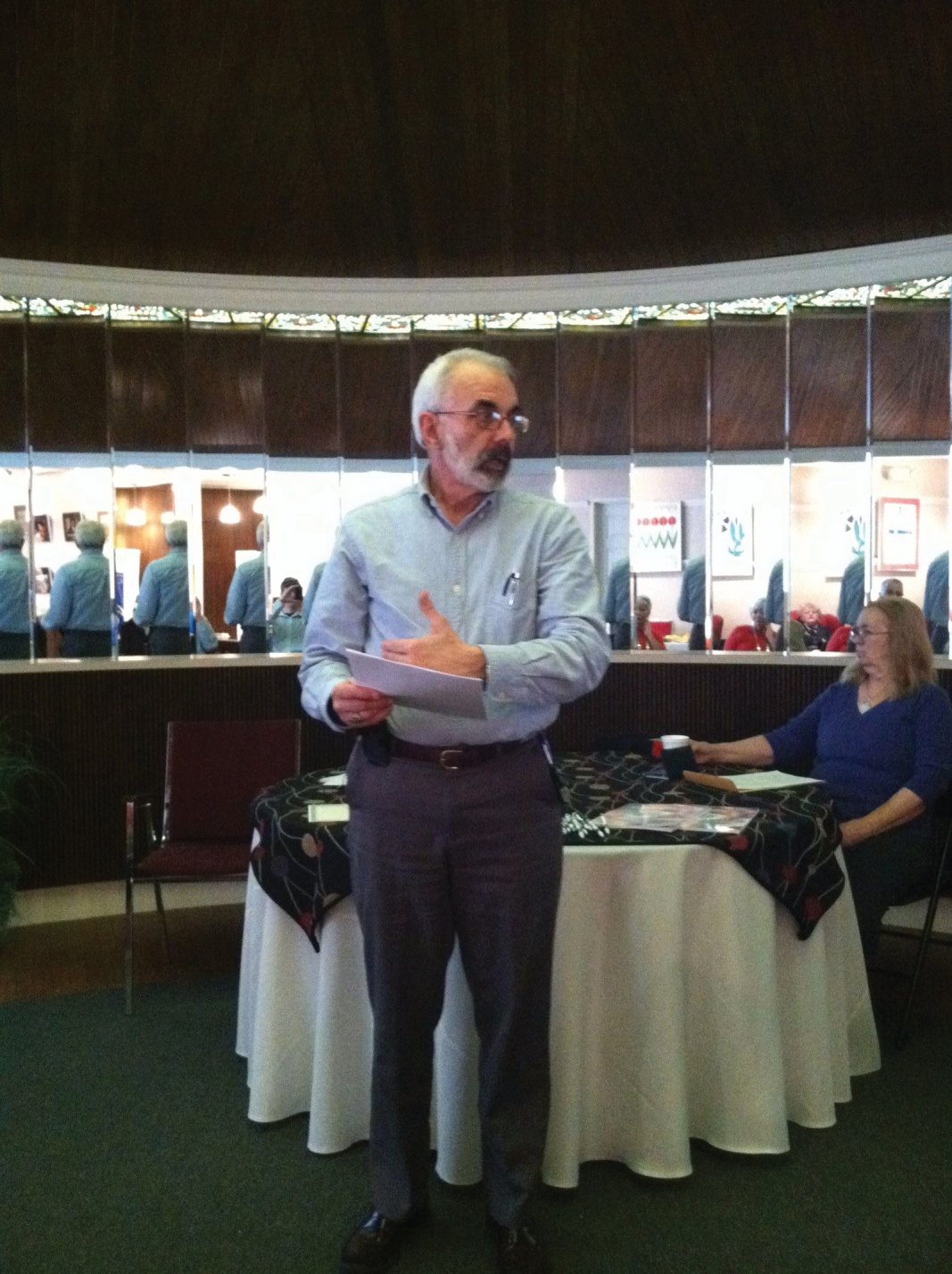 /